Resource & Innovation Centres
Innovation in Technology and Excellence
Innovation in technology is at the core of our operations as we strive to continuously improve and excel through advanced research and development. Our service offerings cover end-to-end design and development. Our domain expertise covers concept design, detailed design, analysis, life assessment, life extension and multi-disciplinary optimization for a wide range of systems and components including electro-mechanical, electro-hydraulic, and electro-pneumatic systems.
Connecting Globally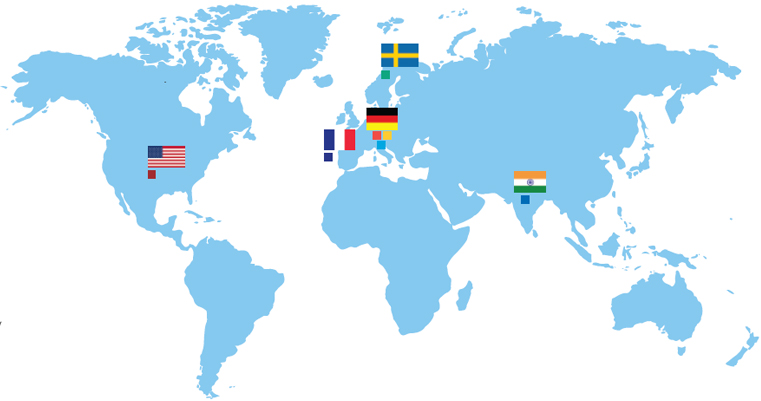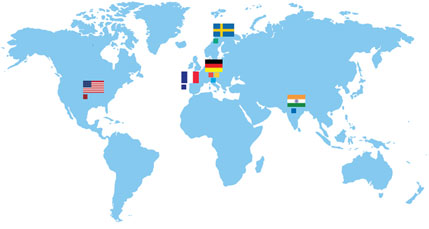 2 Plants in USA

Surgoinsville, Tennessee Sanford, North Carolina

5 Plants in Europe

Ennepetal, Germany Duan, Germany Saxony, Germany (2) Langroise, France

16 locations, India

Pune, Chakan, Satara, Ranjangaon Mysore, Hospet, Bengaluru
Hyderabad
Nellore
Manesar
Innovation and expertise in systems design and integration
System Level Design
System design requires cross-disciplinary domains and their effective integration. BFL and its sister companies have a rich pool of expertise in systems design and integration.
BFL follows the V-Model for the development of various systems like electro-mechanical, electro-hydraulic, electro-pneumatic systems which are designed to simplify the understanding of the complexity associated with developing systems.
Our specialization to develop new systems right for the first time is realized by our strength in mechanical simulation, system simulation, tooling and fixture design.
Component Level Design

Forgings

Fabrication

Plastics and Composites

Hydraulic and Pneumatic System Design

Virtual manufacturing
Know more about our
Infrastructure and Capabilities
Click here